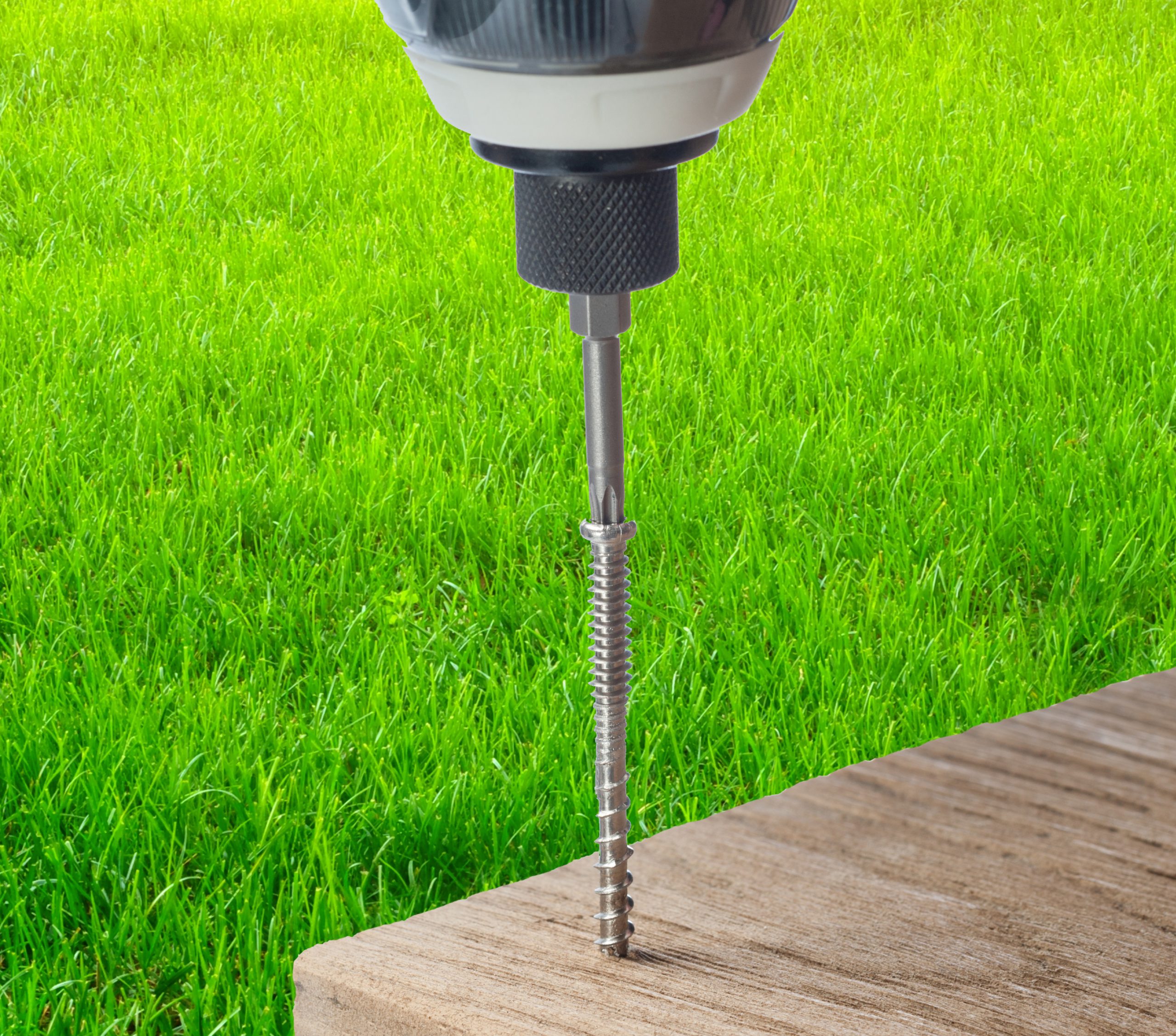 Which composite deck screws are right for the job?
With so many different screws available on the market today, it can be confusing to know which is the best for a given job is. Each type will be suited for a particular application and this is especially true when choosing composite decking screws.
Decking is generally produced in either timber or composite, and likewise, will require either timber screws, composite screws or multi-purpose decking fasteners to be effective. With many modern decks being made from hard wearing composite, composite specific screws are designed to achieve a higher quality finish and offer increased durability and strength. OSC has a wide range of composite screws for the perfect finish.
Composite Deck Screws
Carpenters Mate SS No. 10 Composite Deck Screws
These screws are designed to work specifically with composite decking. They retain the corrosion resistance of the other screws in the Carpenters Mate range and won't ruin the impact of your decking with unsightly screw heads.
The screws are made from heavy gauge steel for increased shear and torque performance and feature a gimlet point for fast drilling. The range also offers screws for standard timber decking.
TrapEase II Composite Screws
These ungraded timber screws are specifically designed to overcome the 'mushrooming' effect caused by lower quality screws in fastening composite decking materials. They feature a colour coded range of screws to match a variety of composite tones, and are fully protected against both copper azole and ACQ wood treatments. The heads also include a concave underside, neatly concealing any loose material to create a level surface.
These screws create a smooth, clean finish to your decking and are available in grey, light brown, dark brown and red.
FastenMaster
The FastenMaster range of screws offers heavy duty, self-drilling fasteners that come complete with their own specific drive tool. This eliminates the need for any additional drill bits.
The ThruLOK Screw Bolt Fastening System combines the speed of a LOK system with the strength of a through-bolted connection. Each box comes with a free 8mm Hex Head Drive Tool.
The HeadLOK Heavy Duty Flathead Fasteners offer a flat head with a unique, patented and anti-slip spider drive. These function both as timber and composite screws.
The FastenMaster range features an anti-corrosion galvanised coating, giving the screws a long lasting life in all weather conditions.
If you are looking to create the perfect composite deck, remember to choose your fastenings wisely. This will help you create the right finish and look as well as a long-lasting result. The screws you use will need to stand up to the ravages of the weather as well as the stress of regular use.
Whatever aspect of construction, be it decking, construction or electrical, OSC has a huge range of components to provide the perfect match for any job.
Further related reading: