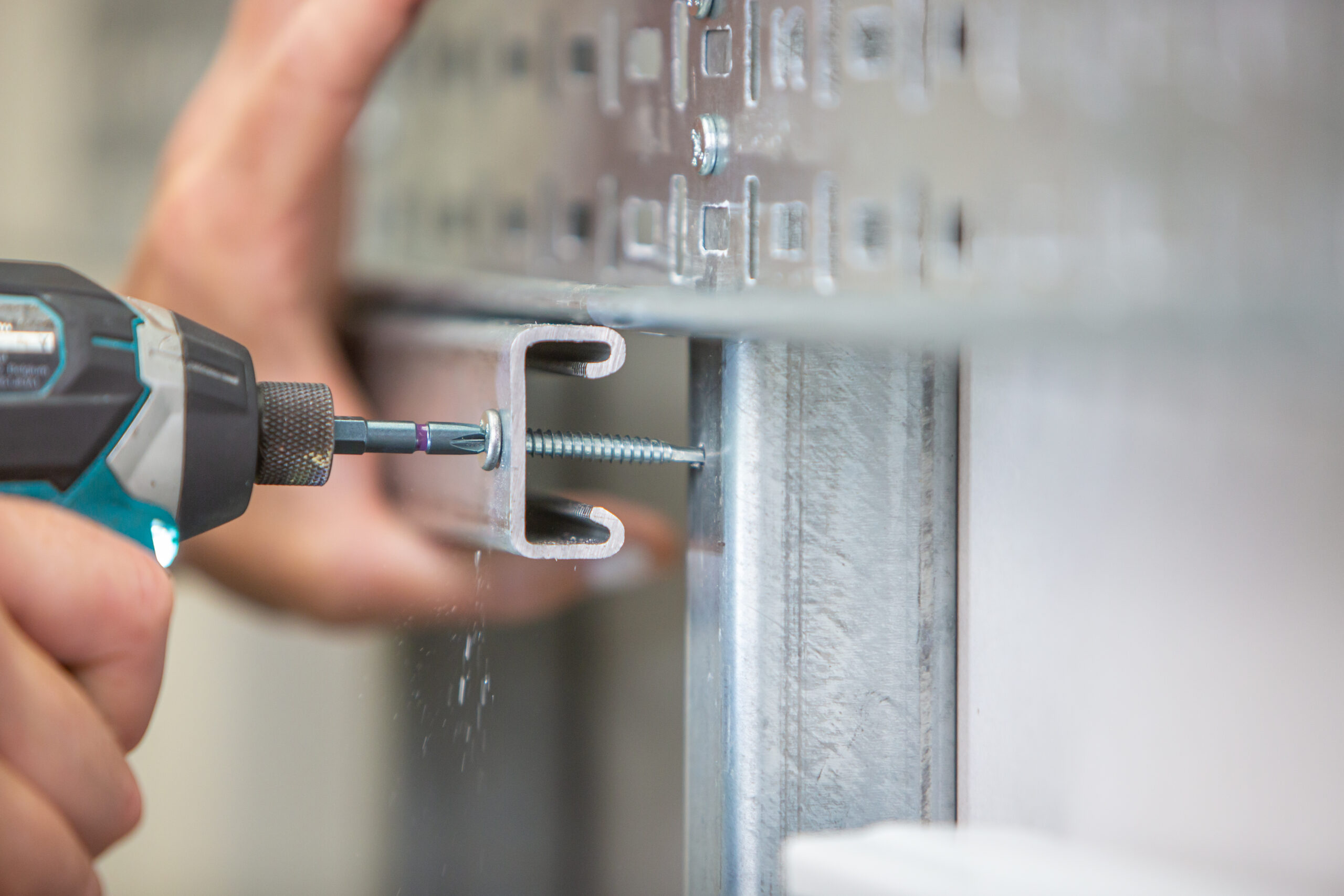 Working on a big build and need a heavy duty solution for covering up cabling, pipes, ducting and outlets? Steel trunking might just be the perfect solution. Here, we'll look into areas where steel trunking is most suitable and how to install steel trunking in a quick and easy fashion.
Plastic vs. steel trunking
You've probably got plastic trunking up in your home (or have fitted trunking in smaller, residential jobs). Cheap, simple and widely available, plastic trunking is ideal for covering individual wires or small wire bundles in the home. Perfectly adequate for tidying away or hiding wires, it will also offer protection from moderate dirt and debris. 
If you're working on a large-scale or industrial job though, you're likely to have a need for steel trunking too. Perfect for areas where public footfall is high, steel trunking is robust and durable making it a cost-effective solution in the long-term. Galvanised steel trunking is often used outdoors or in areas where there's likely to be high levels of moisture. And, if aesthetics are your bag, you may prefer the overall look and professional effects of steel.
How to fit steel trunking
There's no one size fits all rule for fitting trunking. Some of it, particularly PVC trunking, can be straight forward enough for a proficient DIY enthusiast to install. There are varieties that click together around wires or are self-adhesive. But, when it comes to steel trunking, it's advisable that the installation process is carried out by a trained electrician. Galvanised steel with rigid corner joints, for example, can be a complicated and demanding process. Here's a simple how-to guide for fitting steel trunking with traditional screws.
1. Mark your holes
2. Use a dot punch to mark the right spot for drilling
3. Drill your pilot holes (this may require multiple holes being drilled to achieve the right size so as not to compromise the steel)
4. Once you have the right size pilot hole, press the trunking firmly into place
5. Drill your metal screws into the pilot holes
6. Add a washer to prevent buckling
How could Orbix save me time and money?
When fixing galvanised steel trunking, you'll need to carefully measure mark, dot punch and pilot drill holes before you attach it. With Orbix Self drilling heavy duty screws for metal
You remove the need for pre-drilling, dot punching and pilot holes, plus, the large head prevents buckling and removes the need for fiddly washers. 
What's more, all Orbix products are EN 14592 compliant and guaranteed for the life of the project so you know you can trust Orbix to stay in place and do the job. 
Want to know more? Get in touch with us at Orbix today.