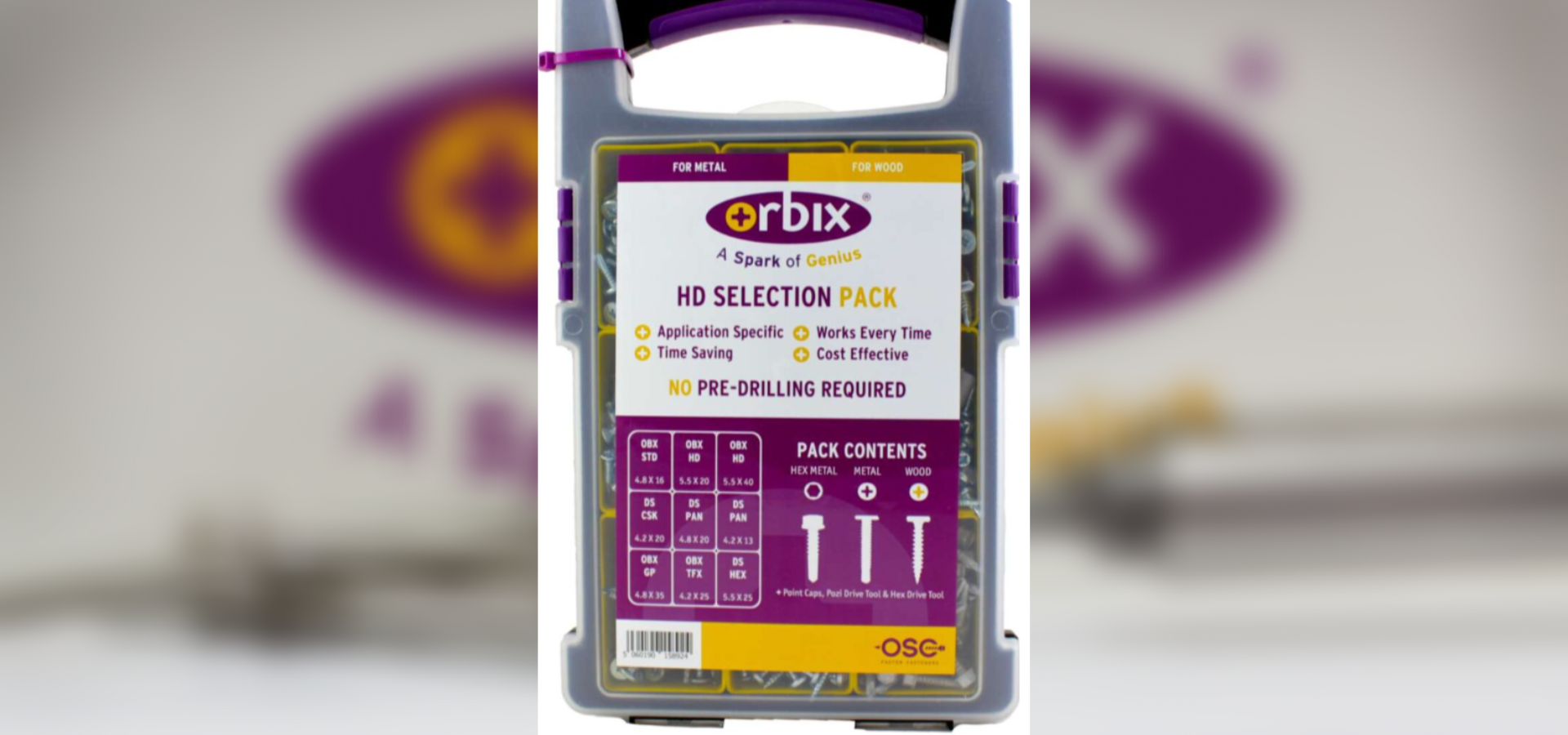 There's nothing like getting to a job only to realise you don't have everything you need and endless trips to the local hardware store don't exactly endear you to your clients either! Most screws are designed with a specific material in mind. That's not to say you can't use a wood screw on a piece of steel but in the interests of professionalism, we're sure you'd rather not. We got chatting to the team here at Orbix to find out which screws they believe no sparkies' toolbox is complete without. Take a look at our list of four screws you need to take with you to your next fix:
1. Self-drilling
Our Orbix standard self-drilling screws (also known as Tek screws) are our number one choice for any job. Designed specifically for sparkies, our self-tapping, self-drilling screws join cable trays together, fix earth tags to galvanised trunking, mount din rails and so much more. The beauty is you won't need to drill any pilot holes, you won't need washers (as the flat design means there'll be no buckling) and they can be used on metal up to 2.5mm thick (or choose Orbix Heavy Duty Self-drilling screws if you're working with steel up to 3.5mm thick).
2. Hex head screws
If you never quite know how much torque you'll need, the Orbix Hex Head screws are a great screw to have in your toolbox. Orbix Hex Head screws feature a fluted, tapered point to allow them to easily be installed without the need for pilot holes.
3. Wood screws
Designed for fixing electrical socket boxes, trunking and cable trays to timber or masonry, the Orbix Wood Screws have a twin thread for fast installation and an extra sharp point for optimum driveability. You won't always have an idea ahead of time exactly what materials you're working with so a top-quality wood screws in your toolbox is sure to save you time and effort on the job.
4. Security screw
Security screws are mainly used for fixings in public spaces but if you get to a job and realise there's a high volume of traffic, or there's the chance that a youngster will gain access, you'd be better off opting for the most secure option. Orbix security screws have a 6-lobe pin drive to prevent intentional or accidental tampering. As with all of the screws listed above, this screw comes with a free drive tool as standard.
Want to know more about any of our products? Get in touch today. Or find your closest distributor here.