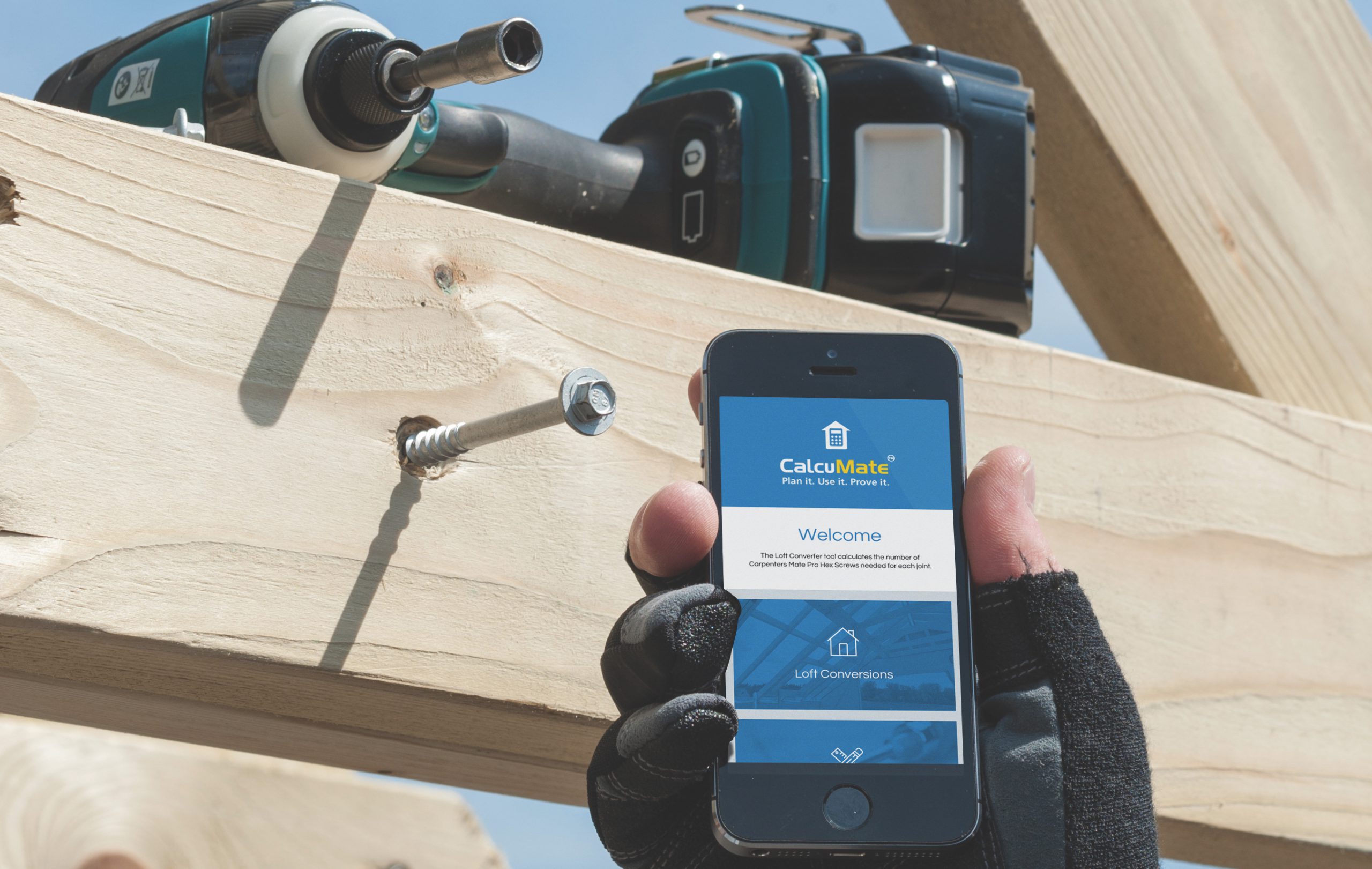 From August 2013, builders, loft conversion specialists and professional carpenters can save valuable time, guarantee accurate calculations and help achieve local authority building control compliance all at once. OSC, the manufacturer and supplier behind the Carpenters Mate range of self-drilling fasteners, has developed a clever and intuitive online tool – CalcuMate – with two invaluable uses.
CalcuMate Loft Converter is the UK's first loft conversion tool, a free web-based calculator specifically created to simplify the maths and specification process when tradespeople are converting attic spaces. It calculates the capacity of a specified number of bolts in a joint and returns the exact equivalent number of Carpenters Mate Pro Hex or HD Hex screws needed to create an equivalent joint strength. All calculations ensure that the joints are designed to British standard BSEN1995-1-1 – also known as Eurocode 5 – and its UK National Annex.
CalcuMate Multiple Member Spacing design tool calculates the capacity of multiple member connections using bolts at a given spacing and returns the equivalent spacing needed for Carpenters Mate Pro Hex or HD Hex screws to match that connection strength.
It means builders and carpenters can save numerous calculations into as many different projects as they might be working on. There's also a 'find a distributor' function so they can quickly locate the nearest approved builders merchant, call and order the exact quantity of Carpenters Mate screws for the job they're working on.
Once the user has entered all the measurements, CalcuMate will print off the full calculations needed to show that the timberwork is compliant with local building control's requirements.
CalcuMate tools are live for free use at www.mycalcumate.co.uk.