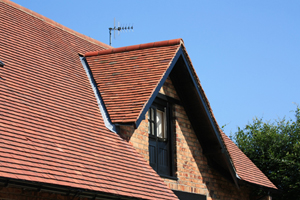 When taking on a loft conversion even experienced builders may view the calculations and regulations required a little daunting. However help is at hand; Carpenters Mate has created an ingenious solution to this task, in the form of CalcuMate.
CalcuMate is a simple and easy to use programme which requires only some basic figures, which in turn provides you with two key pieces of information alongside a whole host of additional technical data. The Loft Convertor tool calculates the number of Carpenters Mate Pro Hex or HD Hex screws needed to replace an equivalent number of traditional bolts used in a specific joint, to ensure the exact equivalent joint strength. The Multiple Spacing tool calculates the capacity of a multiple member connection using traditional bolts at a specified spacing, and returns the equivalent spacing needed for Carpenters Mate Pro Hex or HD Hex screws to match that connection strength. CalcuMate is yet another way in which Carpenters Mate is working to make construction methods quicker, easier and more efficient.
Calcumate is completely free to use and accessible from a range of different devices, including smart phones, tablets and laptops, which means all the calculations required for a loft conversion can be done onsite in a matter of minutes. Any calculations can be saved for future reference and once you have all your calculations, Calcumate allows you to print off the details, which can be given to the local authority building inspector.
Carpenters Mate is committed to making complex carpentry, quicker and more efficient, that's why we have not only designed ingenious devices such as Calcumate, but also offer a wide range of self-drilling screws and drive tools. Our Pro Hex timber screws are precision engineered self-drilling fasteners – they create less mess and speed up progress by cutting out the need for pre-drilling. The wide washer head design provides increased holding power and eliminates the need for additional fiddly washers – and with guaranteed corrosion resistance you can rest assured these screws are made to last. All our self-drilling screws also come with their own correct drive tool, ensuring you'll always have the right equipment on hand, for a quick and efficient application.
So when it comes to loft conversions, or any other bespoke carpentry project, Carpenters Mate understands the requirements of the trade, and we work hard to provide equipment that makes complex or demanding projects that much simpler. To view our wide range of self-drilling screws and correct drive tools, and to find out how Calcumate can save you time and money, please visit https://www.oscsales.co.uk/carpenters-mate/products