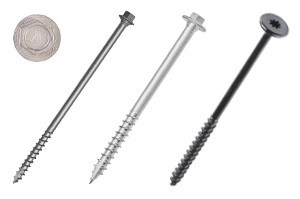 Using Coach Bolts
Coach screws are heavy duty screws designed for metal to timber connections, or for joining heavy timbers together. These types of screws are often used at critical joins in construction due to their strength and sturdiness. Coach screws are the ideal fastener for heavy load bearing connections, and for when additional support through the use of metal flanges is required.
OSC is proud to supply coach screws through two of the leading screw manufacturers in the UK and USA. Carpenters Mate is based in the UK and produces a wide range of the highest quality self-drilling fasteners and timber connectors. While FastenerMaster is an American supplier of premium heavy duty fasteners, for both large-scale industrial jobs and smaller domestic projects alike.
Both companies share a commitment to providing tradespeople with the highest quality, precision engineered self-drilling fasteners, which enable projects to be completed more quickly and with less mess. Take a look at some of the Coach screws featured in their range.
ThruLOK Screw Bolt Fastening System: The ThruLOK system combines the speed of a LOK product with the strength of a through-bolted connection in three decking applications: Single 2x to 4x Decking Posts (6 1⁄4″), Notched 6x Carrying Beams (7″) and Double 2x to Single 4x Decking Posts (8″). Every box comes with its own 8mm Hex Head Drive Tool.
HeadLOK Heavy Duty Flathead Fastener: The HeadLok fastener has a flat head with a unique, patented anti-slip spider drive. Three Free Spider Drive Tools per 50 piece pack and five free per 250 piece pack.
Both fasteners come accompanied with their own specific drive tool, meaning no additional drill bits are required. These heavy-duty self-drilling fasteners also feature anti-corrosion, galvanised coating – this weather resistant finish ensures these coach screws have a long working life.
Pro Hex Timber Screws: Hex Head Screws features an inbuilt countersunk head and washer, for greater surface area contact without any of need for fiddly separate washer applications. This all in one carbon steel fastener has specific lengths to accommodate UK timber sizings. Screw sizes go from 35mm, all the way up to 240mm.
Heavy Duty Timber Pro Hex Screws: The new all in one heavy duty fastener shares the same features the Pro Hex Timber Screws, only these fasteners are specifically designed to join timber to timber connections which require extra strength. Screw sizes go from 66mm, up to 135mm.
Both versions of the Hex Head Screws are also self-drilling, corrosion resistant and every pack comes with a free 8mm Hex Head drive tool.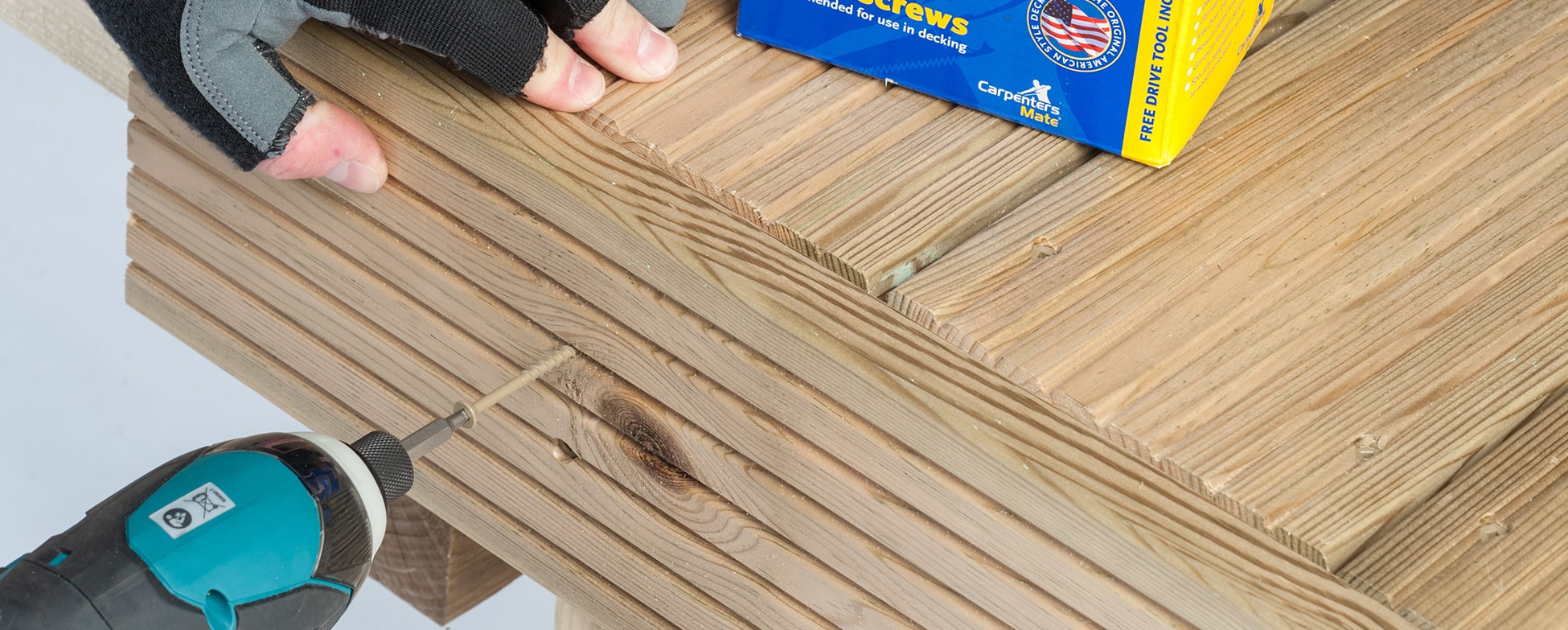 Further related reading: