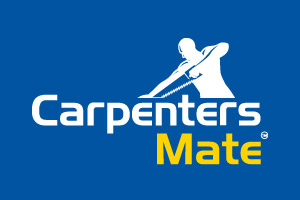 As we touched on in 'OSC Carpenters Mate screws are fully compliant with new eu Construction Products Regulation', on 1st July 2013, changes in European Law meant that the European Construction Products Directive (89/106/EEC) was repealed and replaced with the Construction Products Regulation EU 305/2011 (CPR). Following this change it has become a legal requirement for construction products to carry CE marking if they are placed on the market in the UK or Europe. We thought that we would take this opportunity to explain a bit more about this new directive.
What is CE marking?
A CE mark on a product is a declaration by the manufacturer to the consumer, that the product meets all appropriate European legislation. However, it should be noted that CE marking does not automatically confirm that a product meets detailed health and safety requirements. These remain the responsibility of European Community member states and will most often be affected by the manufacturer's national regulations.
Responsibility for ensuring that a product has the correct characteristics for a particular application rests with designers, contractors and local building authorities. More information on UK construction products regulations & CE marking can be found at the planning portal.
What does the CPR require fastener manufacturers to ensure?
According to the CPR, all construction merchandise which is permanently included into a buildings construction and whose function has an effect on the important requirements to buildings must be marked with the CE symbol. The scope of the CPR is limited to regulated issues under seven basic requirements for construction works:
Mechanical resistance and stability.
Safety in case of fire.
Hygiene, health and the environment.
Safety and accessibility in use.
Protection against noise.
Energy economy and heat retention.
Sustainable use of natural resources.
Not all fasteners used in buildings must be marked with the CE symbol. Only those fasteners used in buildings that have an influence on the requirements listed above must be marked with the CE symbol. However, also this information can only be provided by the end user. It cannot be derived from the type of the fastener.
All Carpenters Mate self drilling screws are fully complient with the new Construction Product Regulation and as such come with the CE marking.
If you have any further questions or require more detailed information please get in touch with our experienced sales team who will be able to advise you further.