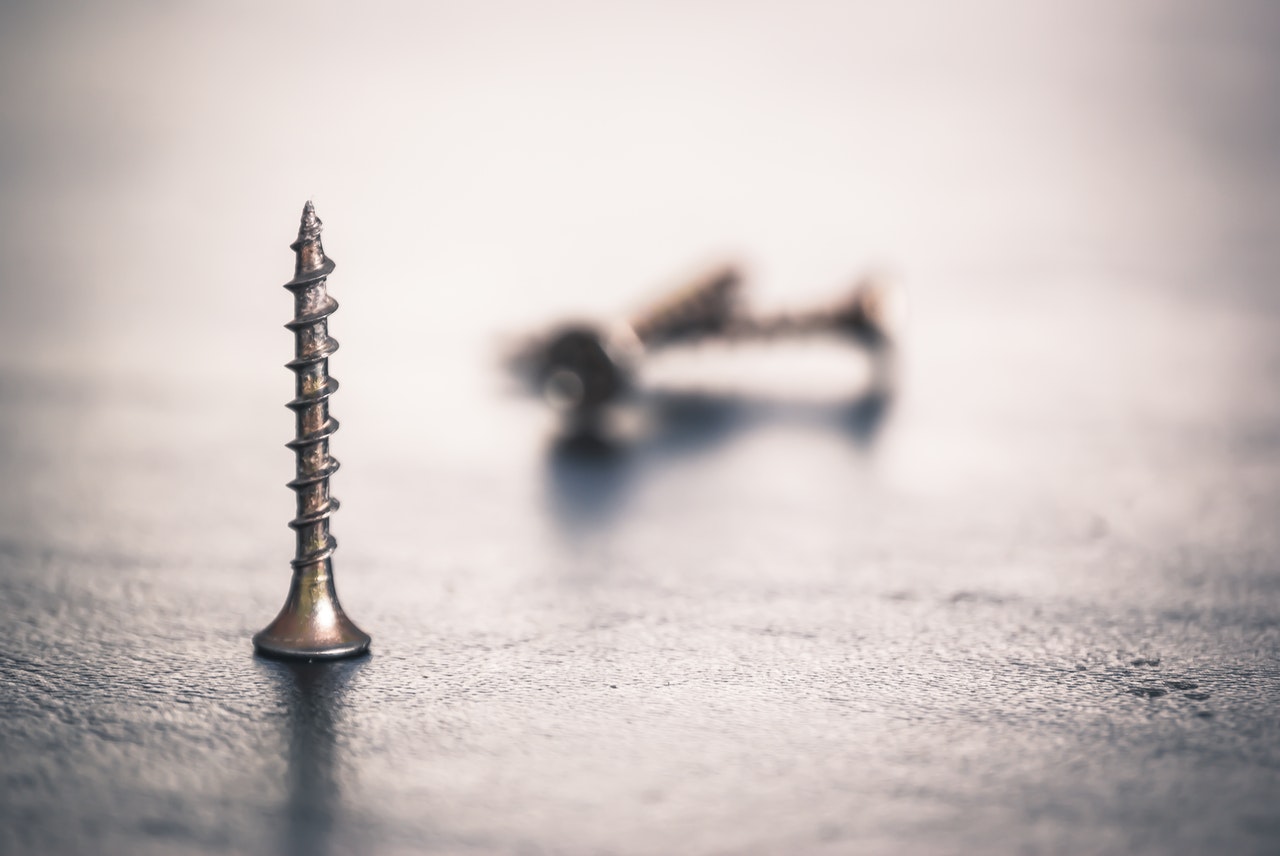 Types of screws
There are many times when an individual may be unsure when it would be better to use screws or standard nails to fasten two or more surfaces together. It should first be understood that nails are primarily designed to resist the shearing force between two objects. Due to their surface area, screws are better at resisting a withdrawal force (such as when drywall needs to be hung from a ceiling). Screws also allow for a more accurate insertion and they are perfectly suited for more delicate tasks such as fine woodworking. Now that we have seen the primary difference between these two common materials, let us take a look at a handful of the most common screws that are used throughout the construction industry.
As the name denotes, the hexagonal depression found on the head of these screws allows for faster drilling and less chances of slippage as would be common with a Phillips-head bit. The screw is therefore much less likely to strip should it need to be removed and then reinserted. This type is commonly used on roofs, floors, decks and other load-bearing structures.
Heavy-Duty Hex-Head Structural Screws
These screws are specifically designed to carry heavier loads than standard hex-head structural screws. One difference to observe is that the washer head is wider than other models. This serves two purposes. First, it will help to prevent the head from sinking too far into the material if an increased amount of stress is present. Secondly, more surface area allows the screw to "grip" the surface with more force. They are also thicker; diameters between 66 and 87 millimetres are common.
Stainless Steel Hex-Head Structural Screws
Stainless steel is highly resistant to corrosion and is therefore commonly used in environments that are exposed to higher levels of moisture. As with the other versions, it is not normally necessary to drill a pilot hole before inserting the screw. The depressed hexagonal head will help to prevent the bit from slipping out during insertion or removal. Wood-to-wood applications are quite common with this variety.
The main difference with a flat head screw is that there are no angled edges when compared to the standard hexagonal variety. This enables the screw to be inserted flush within a substrate with much less chances of splitting or splintering. Another deviation is that there are eight points of contact where a star bit can be inserted. This allows for a greater amount of control and minimised stripping. This screw is excellent for finish work such as will often be seen in cabinetry and other exacting trades. Tighter threading allows for superior levels of grip and a maximum resistance to withdrawal.
These are some of the most common types of structural screws. As is evident, each serves a very unique purpose and application. By appreciating their discrete benefits, the right choices can be made for even the most demanding of construction projects.
Further related reading: