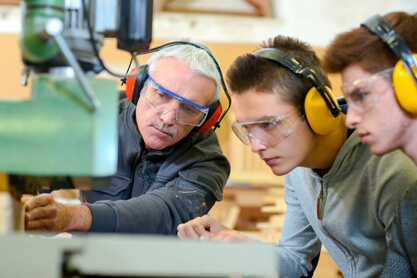 Due to the increasing demand for our innovative fasteners we've recently taken on 2 new members of staff. Our sales team has been bolstered by the addition of James Abbott (Area Sales Manager for the South West) and Chris Newell (Area Sales Manager for the Midlands). We welcome them both to the OSC team.
Our growing sales force gives us an opportunity to expand our distributor base to new territories in the UK, allowing us to provide tradespeople with more effective fasteners to improve the efficiency of construction projects throughout the UK.
2017 has been a year of growth and expansion with 11 new additions to the OSC team this year alone.
We've been providing self-drilling fasteners since 1998 and were the first to design and manufacture comprehensive, British made corrosion resistant screws for UK timber sizes. You can read more about our history here.
Want to find out more about our products and brands?
Carpenters Mate screws are perfect for applications such as loft conversions, laying a sub-base for decking or any structural project that requires a reliable timber-to-timber connection.
Orbix screws were designed for electricians by electricians. Our electrical screws are designed to make electrical fixings easier and quicker than ever before.